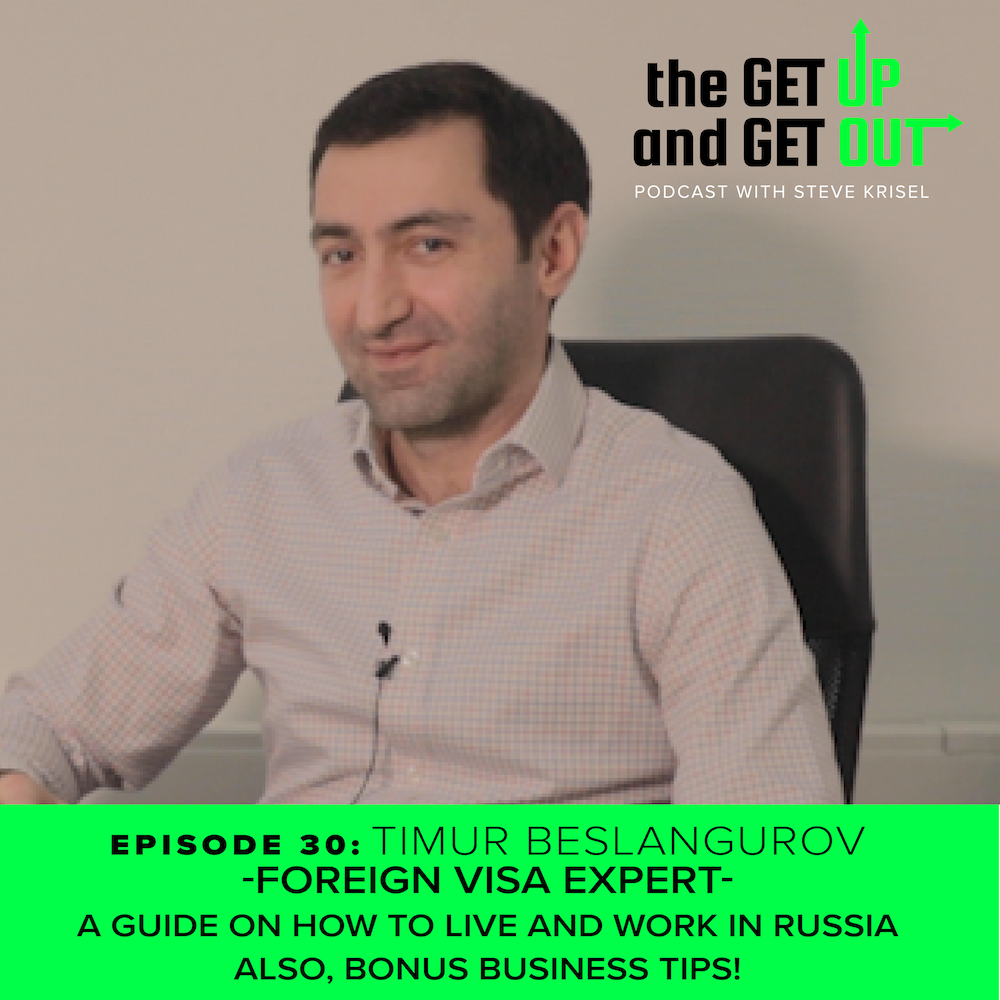 Episode 30: Timur Beslangurov
On today's show, we sit down with Timur to talk about all things visa, immigration and living and working in Russia. Many laws and regulations have changed and Timur is one of the best in the business! We discuss the ins and outs of living in Russia, working in Russia, and staying legal. We also discuss some very good points about those who want to start a business here in Russia. 
About
VISTA Foreign Business Support provides professional support in obtaining work permits and visas for employees of foreign companies working in Russia www.vfbs.ru
Company Overview
VFBS has been on the market since 1997 since then has helped hundreds of businesses in their legal, tax, accounting, and immigration matters. VFBS has more than 250 corporate Clients
Founding Date
1997
Products
VFBS provides professional services in the following areas:
Work permits and visas
Tax advice
Accounting and payroll
Business Startup Services
Legal advice
Tax Advice
Accounting Payroll/Business Startup
We want to thank you for joining us today. We truly appreciate your time and we hope that today's show brought you some great tips and some powerful positivity and motivation to do what you've always dreamed of doing - no matter what!
If today's message was powerful for you - consider sharing this episode with someone who might benefit or consider leaving us a review over on iTunes. It doesn't matter if it's one-star or five. Reviews are a way of sharing your thoughts. We are always striving to be better than the last episode and your feedback is greatly appreciated. In addition, each review helps us spread the word about what we're trying to accomplish. 
If you would like to be on the show or you know someone who might be a great guest, please send us an email at guest@gugopodcast.com
Feel free to follow us on:
Instagram: @stephenkrisel
Facebook: The Get Up & Get Out Podcast
Music: "Birds" by Corbyn Kites
Thanks for joining us today and remember…
Get Up, Get Out, and Discover the world - on your terms!