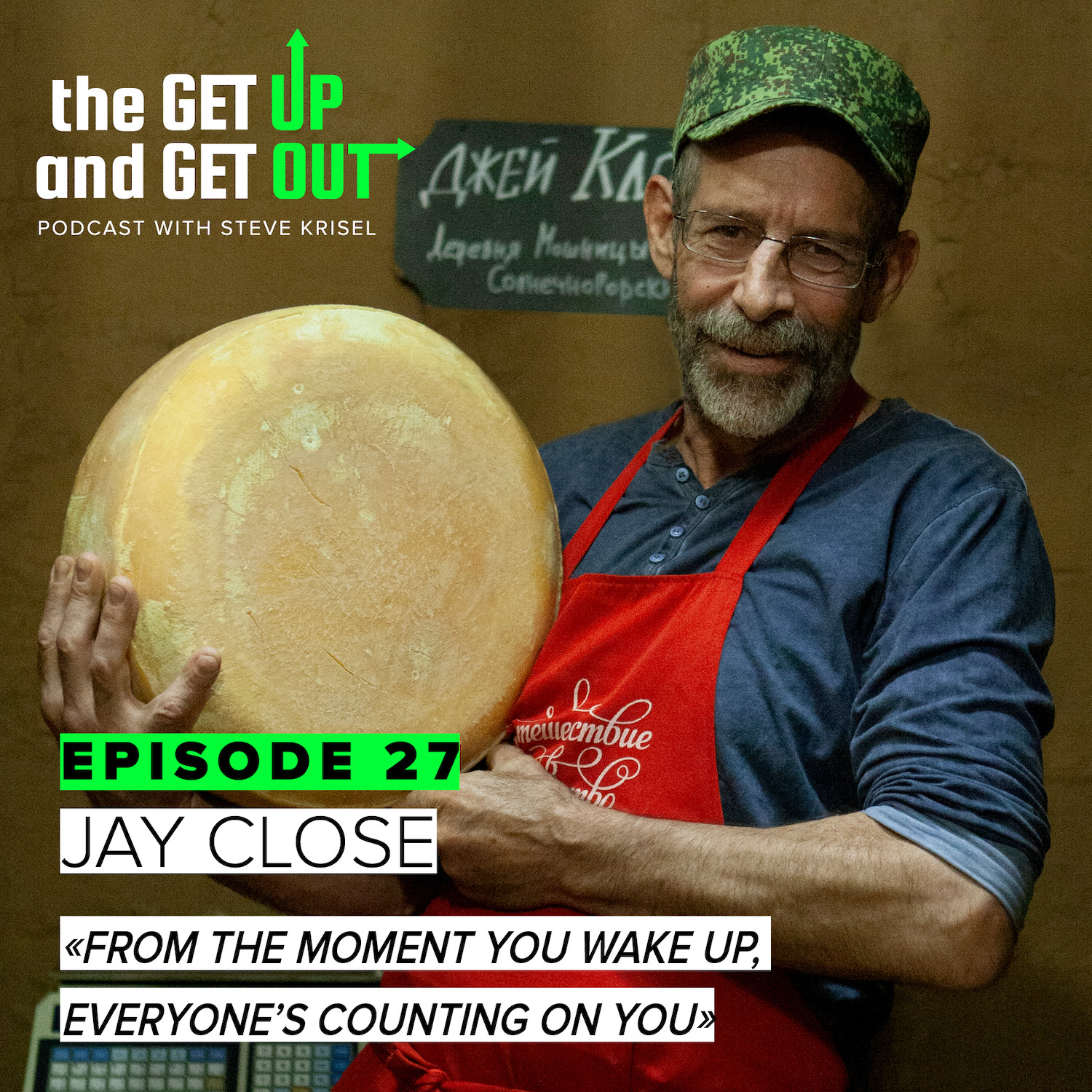 Episode 27: Jay Close

On today's show, we sit down with cheesemaker, Jay Close, who owns and operates 33cheese.ru, Cheese by Jay, located in Moshnitsy, about an hour from Moscow. 
On the show we discuss Jay's life, his travels around the world, 'the machete' story, killing wild boar, getting married in Italy, living in Paris, selling Harley Davidson's, his pregnant cow, be-friending Russians, his trip to the Russian embassy in Paris, and of course, the cheese business.
Jay also shares quite a few stories about his struggles of learning the language, how to find just about anything (in 1996). 
Quotes from the show:
"It was like Mars!"
"You go into some basement and there's a bunch of toys."
"Russia has changed more than any other country I've ever been to."
"Why do these people go to work?"
"How to survive in an economy where there's nothing left? That could be a lesson."
Connect with Jay:
Website: www.33cheese.ru
__________________________________________________________________________________
We want to thank you for joining us today. 
We truly appreciate your time and we hope that today's show 
brought you some great tips and some powerful positivity and motivation 
to do what you've always dreamed of doing - no matter what!
If today's message was powerful for you - consider sharing this episode with someone who might benefit or consider leaving us a review over on iTunes. 
It doesn't matter if it's one-star or five. Reviews are a way of sharing your thoughts. 
We are always striving to be better than the last episode and your feedback is greatly appreciated. In addition, each review helps us spread the word about what we're trying to accomplish. 
If you would like to be on the show or you know someone who might be a great guest, please send us an email at 
guest@gugopodcast.com
Feel free to follow us on Instagram: @stephenkrisel
on Facebook: The Get Up & Get Out Podcast
As always, our podcasts are edited by Valerii Lugov
Our music is by Corbyn Kites, entitled "Birds"
Thanks for joining us today.
and remember…
Get Up
Get Out
And Discover the world - on your terms!