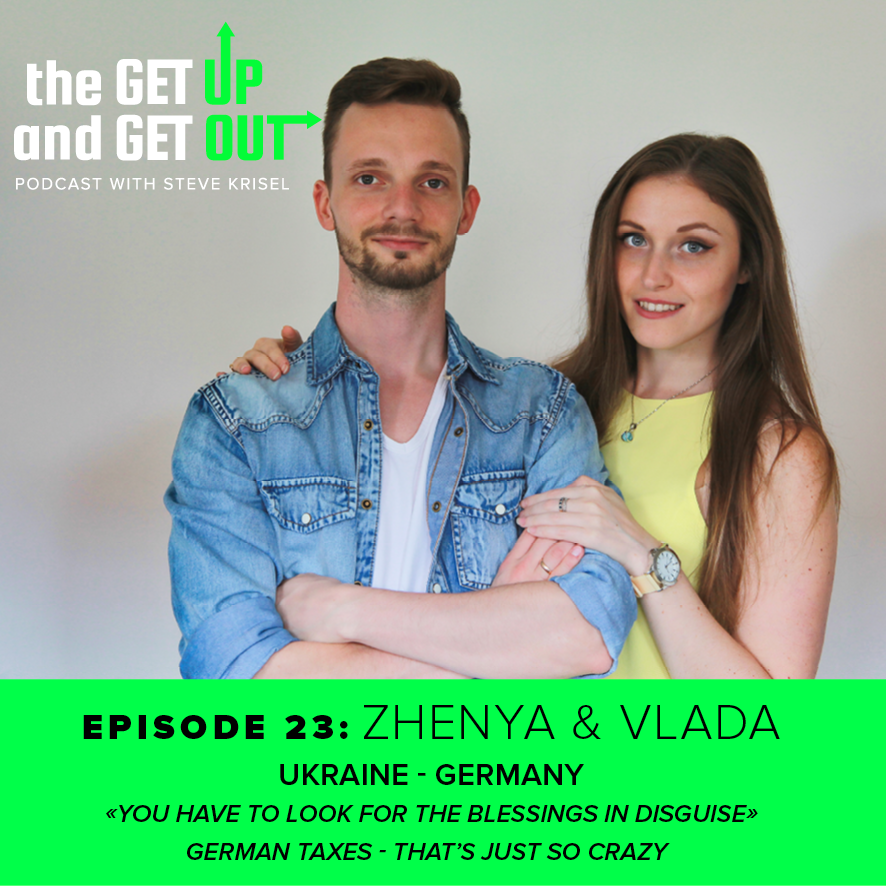 'There is no such thing as the "Starving Artists"! It's all a myth and I want to show you how you can live within this creative society, that we have today.'
On today's special episode, we have Zhenya and Vlada. These two as a couple are a miracle in their own way...you'll have to listen to understand what I mean. 
Zhenya and Vlada run an online business and are the founders of House of Creators, which help digital artists build an online business around their art, and for that, they have a mentorship program. They have also built a community where artists know they can come and get advice on how to build, expand, and run a successful online business around their art.
I ask some deep and personal questions and both Zhenya and Vlada come back with some really great answers!
Questions like: 
1. What do you consider one of your biggest strengths?
2. How do you want to contribute to the world?
3. What do you want to be known for?
4. What difficulties did you encounter with starting a business in Germany?
5. What is it like to work with your wife? What's the best and toughest part of working together? 
6. What advice would you give your 20-year-old self?
Discover the answers to these questions and more in today's brand-spanking-new episode filled with at least one good joke from Steve (and at least one bad one)!!!
Get more info about them at:
We want to thank you for joining us today. 
We truly appreciate your time and we hope that today's show 
brought you some great tips and some powerful positivity and motivation 
to do what you've always dreamed of doing - no matter what!
If today's message was powerful for you - consider sharing this episode with someone who might benefit or consider leaving us a review over on iTunes. 
It doesn't matter if it's one-star or five.
Reviews are a way of sharing your thoughts. 
We are always striving to be better than the last episode and your feedback is greatly appreciated. 
In addition, each review helps us spread the word about what we're trying to accomplish. 
If you would like to be on the show or you know someone who might be a great guest, please send us an email at 
guest@gugopodcast.com
Feel free to follow us:
Instagram: @stephenkrisel
Facebook: The Get Up & Get Out Podcast

As always, our podcasts are edited by Valerii Lugov
Our music is "Birds" by Corbyn Kites
Thank you for joining us today.
and remember…
Get Up
Get Out
And Discover the world - on your terms!