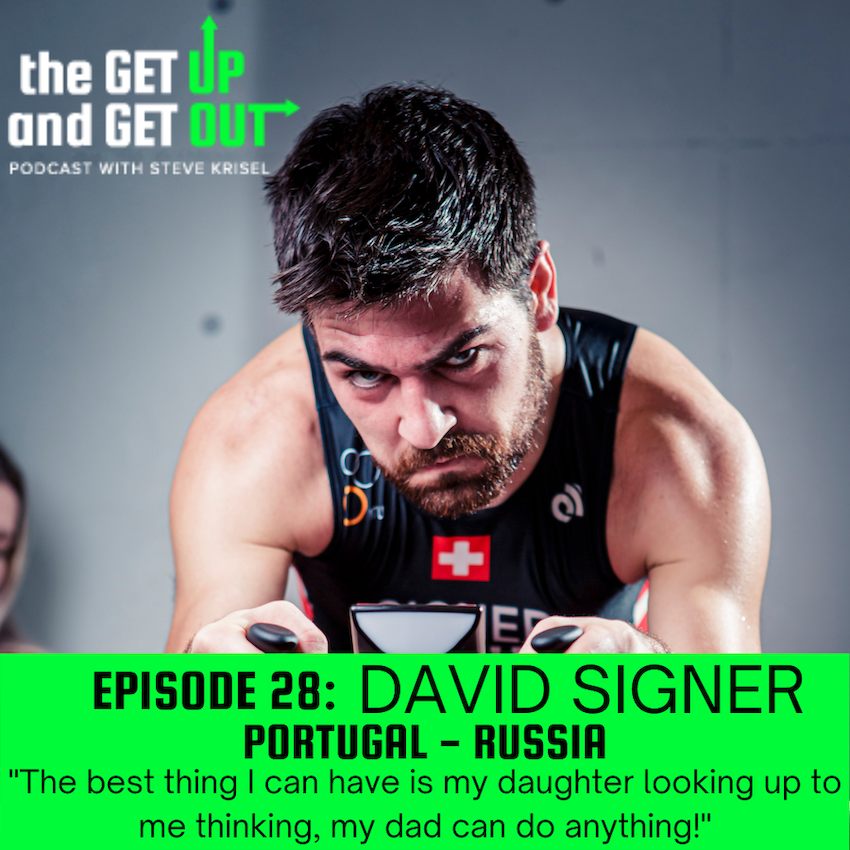 Episode 28: David Signer
On today's episode, I am joined by David Signer, a Portuguese-Swiss national who came to Russia with hopes of delivering high-quality tennis lessons to the most interested tennis enthusiasts. The reality quickly became anything but a positive experience. David tells all in this candid conversation between friends and former colleagues. 
David's life in Portugal without mom and dad

Discovering his love of tennis at a late age

The offer to come to Russia

First impressions and pitfalls

A picnic that would change the course of his life

David as a triathlete

David and marriage

...and kids!

Final words
The Get Up & Get Out Podcast loves promoting people. We have this platform for that very reason - to give people a voice so that they may motivate others. As we learned today, David loves the triathlon world. IRONSTAR is a company that promotes Ironman events and is THE company that motivated David to become a better person physically. 
In addition to David's love of training he also loves helping children discover their love of learning through the English language. David and some fellow colleagues built and launched Language Patrol - a YouTube channel that teaches English to their students. Go on over to their channel, check'em out,  watch the videos and be sure to  show them some love by subscribing. If you find their videos to be helpful go ahead and share it with a friend or two - I'm sure David and the crew would really appreciate it!
Thank you to David for coming on the show today. We wish him much success in Russia!
The takeaway from today's show:

Just when you think you're down and out - pick yourself back up and keep going. 
We want to thank you for joining us today.
We truly appreciate your time and we hope that today's show brought you some great tips and some powerful positivity and motivation to do what you've always dreamed of doing - no matter what!
If today's message was powerful for you - consider sharing this episode with someone who might benefit or consider leaving us a review over on iTunes.
It doesn't matter if it's one-star or five. Reviews are a way of sharing your thoughts.
We are always striving to be better than the last episode and your feedback is greatly appreciated.
In addition, each review helps us spread the word about what we're trying to accomplish.
If you would like to be on the show or you know someone who might be a great guest, please send us an email at
Feel free to follow us on Instagram: @stephenkrisel
on Facebook: The Get Up & Get Out Podcast
As always, our podcasts are edited by Valerii Lugov
Music is by Tomas Skyldeberg, entitled Birds
Once again, thanks for joining us today, and remember…
Get Up - Get Out - And Discover the world - on your terms!